Von Duprin Installation Guides – Von Duprin Product Guides
Von Duprin pioneered the first exit device in 1908 and has been the leader in life safety products since. Von Duprin's unparalleled quality, performance and flexibility meets or exceeds that of any of its competitors.
Von Duprin product offering features an extensive series of rim, surface vertical rod, and concealed vertical rod devices, along with electric strikes, power supplies and ancillary accessories. Many exit devices are available fire rated or hurricane rated, and all devices are UL listed and are ANSI certified.
Mayflower stocks a broad selection of Von Duprin push pads, cross bars, exit device trims, and all ancillary products. Our experienced team of sales consultants are consistently available to help you identify the Von Duprin device that is best suited for your unique opening.
Whether you are looking for 99 series rim devices, 6100 series electric strikes, 88 series cross bars, ancillary specialty Von Duprin parts or a variety of unique vertical rod applications, Mayflower's extensive inventory and expertise will help you get the job done.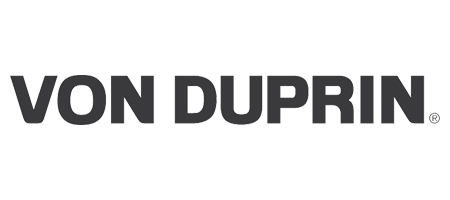 22 Exit Devices
33A-35A Exit Devices
88 Exit Devices
98-99 Exit Devices
996 Exit Device Trim
6100 Electric Strikes
Installation Videos
SURFACE MOUNTED CLOSERS
SPECIAL ORDERS
Product Guides