Adams Rite Installation Guides – Adams Rite Product Guides
Adams Rite's reputation as a premier manufacturer of high quality locks goes back over 100 years. They are considered the Aluminum Hardware Authority because of their innovative electric strikes, exit devices, swinging door, sliding door and storefront aluminum door hardware.
Adams Rite was founded as Pacific Brass Mfg. Co. in 1896, producing ornate hardware for European-style mansions in Southern California. Their name was changed to Rite Hardware Company in 1927, and in 1931 they became Rite Hardware Manufacturing Company.
The company pivoted to producing locks, latches and handles for aircrafts after predicting the growth of the aircraft and aerospace industries. Adams Rite Manufacturing Company was formed in 1945 and they split their company into two divisions, one focusing on architectural hardware and one focusing on aircraft hardware.
Adams Rite Manufacturing was purchased by Assa Abloy in 2006 several years after the aviation division was sold. Since that time, Mayflower Sales has become one of the leading distributors of Adams Rite door security products not just in New York City but in the entire country.
Our knowledgeable sales consultants are experts at the Adams Rite line and are able to guide you through each job and each detail carefully. Mayflower stocks Adams Rite's electric strikes, deadlocks, deadlatches, flush locks, exit devices, power supplies, cylinders and accessories.
Adams Rite Product Categories
Cylinders
Deadlocks
Deadlatches
Electric Strikes
Exit Devices
Flush Locks
Power Supplies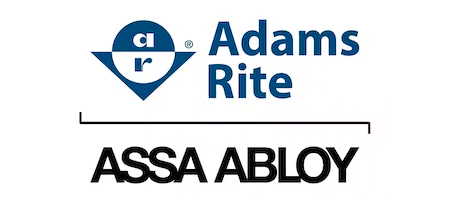 Installation Videos
COMMERCIAL DOOR LOCKS
SPECIAL ORDERS
KEYLESS DOOR LOCKS
Product Guides